Oxbridge Singapore Boat Club
Oxbridge Singapore member rowers enthusiastically participated in the BNY Mellon Singapore Boat Races on 11 April 2015 and the NCCS "Row for Hope" Boat Races on 27 August 2016, in which crews representing alumni from Oxford and Cambridge respectively contested each other down the Marina Channel (old Kallang River) in coxed 8s.
Given the success of these races, a flippant comment by our Hon Sec suggesting the creation of Oxbridge Singapore's own Boat Club was latched upon by our energetic President. With that, the Oxbridge Singapore Boat Club ("OSBC") was born on Sat 19 November 2016 with an appropriate "royal blessing".
Click here to watch the OUBC launch video.
Ng Yeau Chong, Hon Sec, and Mark Nelligan, committee member, were duly appointed Boat Club Captain and Vice-Captain respectively and charged with proposing a governance and membership structure. It was also agreed that until a suitable Boat House is found, the residence of the Vice-Captain be recognised as OSBC's official clubhouse.
OSBC's first ever outing was on Sat 4 March 2017 when the inaugural Oxbridge Singapore Bumps races took place as part of Singapore World Water Day festivities organised by the PUB along the Marina Channel. With mixed crews, Oxford headed the first race but were bumped by Cambridge after 400 metres. With Cambridge heading the second race and rowing over, they were declared winners. Being a typically hot Singapore morning, the rowers' liquid loss was replenished with appropriate measures of what has become OCBS's official isotonic drink, Bolly.
Alumni interested to join the Oxbridge Singapore Boat Club are invited to get in touch with Boat Club Captain Yeau Chong (yeauchong@vikingom.com) or Vice-Captain Mark Nelligan (mnelligan63@gmail.com) via email.
View OSBC events here .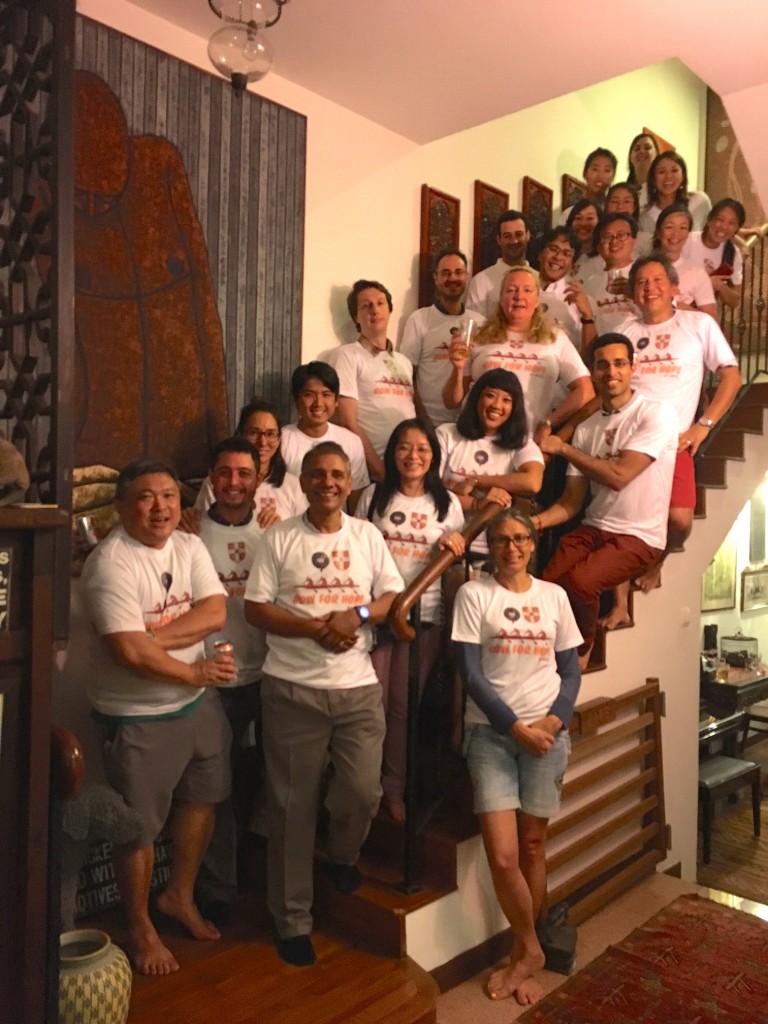 No comments yet.
No trackbacks yet.